Gold Coast Painting Services – WOW Painting and Decorating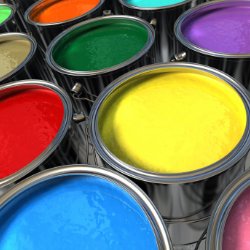 Welcome to WOW Painting and Decorating – the Gold Coast's first choice in painters for a new paint job,  repaint or renovation. We have extensive experience in all areas of painting:
Residential
We have painted every house imaginable, inside and out. We offer everything from touch ups and repaints through to apartments and the most prestigious mansions on the Gold Coast. Our portfolio includes painting modern contemporary houses as well as heritage houses and Queenslanders.
Strata


We have painted all manner of multi-residential dwellings from single level to multi-level. Our experience as painters on the Gold Coast includes high rises, unit and townhouse complexes right through to retirement villages.
Commercial
Our list of commercial painting on the Gold Coast ranges from offices of every description, retail shops, shopping centres such as Robina Town Centre, doctors surgeries, factories and warehouses. We have also painted extensively throughout the hospitality industry including restaurants, bistros, hotels, motels, pubs and taverns. There's nothing we have not painted.
WOW Painting and Decorating – Our list of painting services on the Gold Coast
Interior Painting
Interior repaints, renovations and new paint jobs.
Full surface preparation
Decorative and Specialty paint finishes
Staining
Wallpapering
Feature Walls
Ceiling finishes
Wall patching and repairs

Exterior Painting
Waterproof membrane coatings
Protective coatings
Sand painting
Texture coatings
Bagging
Spray painting
Roof resprays
When choosing Gold Coast Painters it's important to find someone you trust with a wide range of experience. We offer:
Residential Painting on the Gold Coast