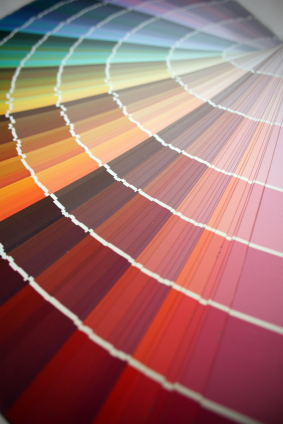 Choosing Interior Paint Colours For The Gold Coast
At Wow Painting and Decorating we believe your paint job should have the "wow" factor. A beautifully finished paint job will show off your home to it's best potential. As painters on the Gold Coast we realise that our hot climate needs to be taken into consideration when choosing paint colours. Colours can convey warmth or have an air of coolness about them. Certain colours attract the heat.
Colour is very important when considering it for our homes. We live in a colourful world and the way we use colour and the colours we choose make a big impact on our lives. Most people don't consider how a colour will affect a space or our moods.
There will always be colour trends but when choosing a paint colour scheme it's best to make your choice based on your individual likes. Colour reflects our personalities and can influence our thoughts.  When choosing paint colours it's important to consider shades and tones as colour can look very different depending on light.
Paint colour can make a room feel cool or warm. It can change the size of a room and furnishings. Light paint colours are expansive and airy, making rooms appear larger and brighter. Dark paint colours are sophisticated and warm, giving larger rooms an intimate appearance.
Paint colours in Feng Shui are also very important to create harmony and balance.
Below are a list of interior paint colours and their characteristics:
Neutrals (also include black, grey, white and brown)

On the Gold Coast at the moment it's the neutral colour scheme that's most popular in paint colours. Neutral colours go well with all other colours and give a room a warm tone or can be cool. Rich timber looks great against neutral colour schemes. It's easy to accessorize a neutral room with beautiful artwork and portraits. Colour can be added in the furnishings such as rugs, lounges and cushions. A neutral colour scheme can also make a room appear bigger. Neutral paint is very flexible to a colour scheme. Black looks very good as an accent colour with neutrals.

Red

There's no doubt about it, red is bold and dominant. It's a great colour to use if you want impact. It's a colour of excitement and certainly raises the energy level of a room. Red is associated with hunger, anger, passion and vitality. It stimulates appetite and conversation and that's why restaurants use red a lot. Red can raise your blood pressure, speed respiration and heart rate. Red has a lot going for it and does look very rich and sophisticated. One feature wall of red can look great.

Blue

Blue is a calming colour and has the ability to bring down blood pressure and slows respiration and heart beat. Blue is relaxing and serene and is recommended for bedrooms and bathrooms. If pastel blue is used in a room with little natural light then it can appear chilly, so be careful with that. There are many shades of blue, so if it's a feeling of relaxation your after in a kitchen or family room choose a brighter blue such as a turquoise. While cobalt blue is stimulating and vibrant it has an energy that creates calmness, happiness and comfort.

Yellow

Yellow is a warm, vibrant colour that gives images of sunshine and invokes happiness. It can be a good colour for kitchens and bathrooms where an energizing uplifting colour is required. In a small space yellow can feel expansive and welcoming as it is a cheery colour although it's not recommended as a main colour scheme. Yellow can make people feel frustrated and more likely to lose their tempers. Yellow rooms also seem to make babies cry more. Whilst yellow is a happy colour, it's best to use it sparingly.

Green

Green is a combination of blue and yellow and can be refreshing, crisp and lively as well as soft and calming. Green is also one colour that can be well suited to any room in the house. A sage or medium green can cool things down in a kitchen and has enough warmth in it to encourage unwinding, togetherness and comfort in a family or lounge room. It has the ability to relieve stress by helping people to relax.

Purple

Purple is associated to royalty and in it's darkest form such as eggplant it is rich, dramatic and sophisticated. It's associated with luxury and creativity and gives a colour scheme depth as a secondary colour. Lighter versions of purple such as lilac and lavender invoke a restful relaxing quality much like blue. It can be used in bedrooms  but unlike blue will not appear chilly.