Gold Coast Residential Painters – Wow Painting and Decorating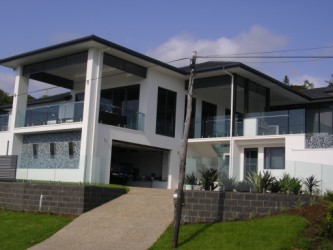 Searching for a Professional House Painter on the Gold Coast?
Whether you are painting a new house or looking to freshen up your existing home, we can help you.  We deal in all residential paint services.
Have your walls seen better days? Does your plasterboard have dents in it? Grubby fingermarks that never seem to come off? Holes, cracks or stains?
A fresh new interior paint job will improve the look of your home as well as protecting your surfaces from deteriorating. Quality paints are so durable these days that most grubby marks wipe straight off.
There's nothing better than walking into a freshly painted room or house. In most cases paint colours entirely change the look, feel and mood of a room. Sometimes just one feature wall of colour is all that's needed to spruce up an otherwise boring room.
A quality paint job will add value to your property, there's no doubt about it. Especially if you're considering selling. There's no easier way to transform a tired house than to paint and repair walls and ceilings.
When choosing residential paint colours, consider the ancient chinese philosophy of feng shui. It is the belief that colour directly affects mood. For more information see Feng Shui and Colour for a guide. For help with deciding on an interior colour scheme see Choosing Interior Paint Colours.
Exterior Paint
Don't forget how important exterior colours are to a house. It's the first thing that people see when coming to your house, it definitely makes a first impression.
Painting the outside of your house is a serious investment. The best quality paints have to be used to withstand not only our harsh Gold Coast weather but also the onslaught of a growing family. There will be many a bike leant against the wall or a ball continually being bounced onto external walls.
Exterior paint jobs are more expensive because the surface area is usually greater and the quality of the paint has to be of the highest standard. From our experience as residential painters on the Gold Coast we have found Dulux and Wattyl Exterior to be the best. Their paints are equipped to handle the burning Gold Coast sun as well as the storms we are famous for. For an architectural render paint we use Rockcote.
So think about your exterior paint job as an investment in your house. It will protect it from the elements for years and add value to your property.